To create and maintain a design system, all values ​​of brand identity, including space, color, typography, object styles, and animation, are represented as data by means of design tokens. Design driven data platform to indicateundertakes the distribution processes of design tokens. Thus, you can open the components you have determined for distribution from a single point, from design tools to coding processes.
This tool, which can be adopted by large corporate companies with large teams, ensures that the corporate brand identity is used in accordance with the book in every field. You can connect your Figma files to Specify and collect your design tokens in a single point.
In addition, by connecting developer tools such as GitHub to Specify, you can make use of design tokens in code writing. In this context, we can define Specify as a design API.
Leveraging the REST architecture, the Specify API forwards its requests over HTTP endpoints. The documentation provided by the company explains in detail how to use both the Specify API and the Specify CLI.
You can test and learn how you can benefit from the product from the terminals located next to the documentation page.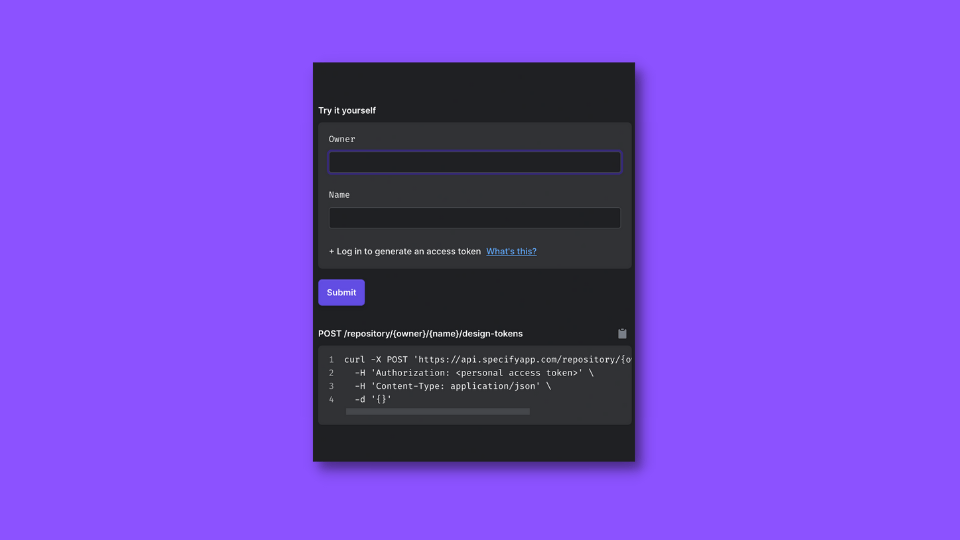 Specify offers 2 different payment plans for users. The data sources you can connect differ according to these plans. Payment plans are offered to developers at prices of $ 90 per month and $ 300 per month. Offering a 15 percent discount on annual payment, Specify also offers a free trial for the first 15 days.
Having launched the Product Hunt in the last week of February, Specify took the second place in the product list of the day. valentine's day christian and Pierre Antoine Lemaitre The venture, founded by Eurazeo, received a seed investment of 4 million Euros.